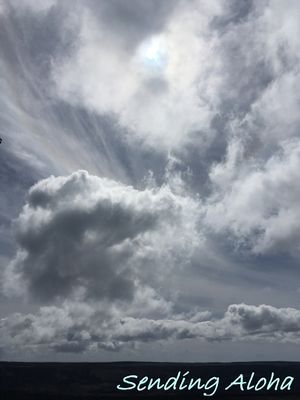 COFFEEHOUSE

MQA

PLAYLIST #1

50% OFF at Bandcamp
Collection of audiophile quality tracks
(hi-res for MQA) written by David Elias
Listen To and Buy Playlist in Player Below...
"David Elias, good music, wonderful recordings.  If anything has convinced me DSD is worth listening to its Morning Light/Western Town by him which was a free sampler download that I found astonishing. Super realistic electric guitar in the corner of my living room and bass to die for just brilliant" - DAYJAY, NaimAudio.com forum
Please Read This...
THIS DSD ORIGINAL MASTER HAS BEEN CONVERTED TO 24/352.8k MQA encoded PCM. It sounds wonderful playing on the CD (PCM) platform, quality well beyond any other conversion of DSD to PCM I've ever heard. It plays as 24/44.1 on any PC/MAC or other media player without MQA and still sounds very very good. With an MQA playback setup, these songs unfold to hi-res at 24/352.8k.  You can be the judge of the sound quality. My critical ears are saying yes. - David Elias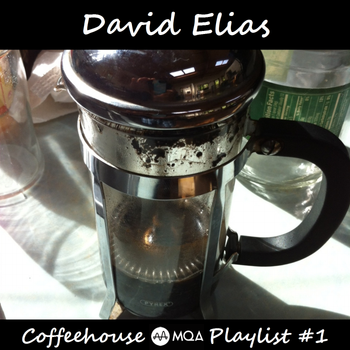 1. The Old King
2. Half An Hour Away
3. Rodeo On A Ridge
4. Mend My Mind
5. Close My Eyes
6. Morning Light / Western Town
7. Vision Of Her
8. Poor Polly
9. Aspen Rose
 
Plays on any gear or smartphone. MQA decodes to 24/352.8k. Download the PCM/MQA Masters!

Many fine things in life started and evolved from a coffeehouse. Some of the music from coffeehouses of the 60's remains in the air and through the ether today. I was influenced both then and now by many of those stark to warm images being generated at that time.

I soon enough found myself playing coffeehouse on acoustic at university in the mid-70's in the midwest. Then before I knew it the world had already changed several times and it was the mid-90's and I was thinking about again playing coffeehouse, this time in the SF Bay Area with many original songs I had written on acoustic.

Coffeehouse and acoustic had already come and gone in popular music but I still felt the influence and had in fact continued to live in its comfy waves through those rock-pop-disco-metal-grunge decades.

So coming back to the coffeehouse in the 90's was easy for me and I started approaching local coffeehouses with the idea of live music, usually on a weekend morning. I was soon playing at different places on the Hwy 1 coast and other spots in and around San Francisco.

At a similar time, independent home studio recording was taking shape as was the Internet in HTML browser form. In 1994 I started working on a home recording project of my originals. Inspiration and gear were fueled by Gus Skinas and Roger Powell.

The result was "Lost in the Green" as a 100% DIY CD that got played on radio stations ranging from Santa Cruz to Hong Kong. The idea for LITG was to deliver a coffeehouse experience on CD to anyone interested. At the same time, MP3 versions of the tracks were getting uploaded over 33k and 56k modems by me and downloaded at the same speeds by other musicians, DJ's and listeners.  This was 1995.

The world changed quite a few times again and it seemed to be turning faster.

In 1999 and 2000 I started listening to a new digital recording format called Direct Stream Digital (DSD) that was being developed as an archive format by Sony and Philips. This alternative to analog tape was needed to preserve the master library of recordings to date. I was astounded by what I was hearing from the get go as transfers from master tapes to DSD on a prototype workstation.

Shortly after that I was experimenting with a bare bones 3-mic, 2-track, no mixer direct recording to DSD with Gus at Wind Over The Earth in Boulder. It was just me and a guitar and 3 of owner Mickey Houlihan's excellent mic's plus preamp. Stark images. Undeniably accurate and honest.

From there the coffeehouse feel and incentive stayed alive and well through a number of DSD projects starting with "The Window" SACD release in 2004. As equipment and costs continue to work their inverse magic, the power of DSD recording is now (suddenly?) a home studio and field reality. The same is true for playback of this beautifully natural sounding media. Gone is the box around the sound. The image is as live and fragrant as roasted Ka'u coffee.

So here is my own work from various hi-res releases since those beginning years in High Resolution Audio (HRA). With Rev9 I have created my Coffeehouse DSD Playlist #1 as a recognition of long trails of roots to some very fine sources of inspiration and art.
THIS DSD MASTER HAS BEEN CONVERTED TO 24/352.8k MQA encoded PCM. It sounds wonderful on the CD platform, well beyond any other conversion of DSD to PCM I've heard. It plays as 24/44.1 on any PC/MAC or other media player without MQA and still sounds very very good.

Mahalo Nui Loa to all of those inspirations and guides.

Aloha!
- DE 
---
Feature Interview with David Elias by The Witchdoctor in New Zealand
"The High Resolution Musician" by Dr. Richard Varey
"Anyone serious about experiencing realistic recorded music reproduction should hear David's high definition albums on a high performance playback system." - The Witchdoctor
"As usual your music makes me always so quiet, so at ease as almost no other music can.Thank God for your talent." - Gert, The Netherlands
"I really appreciate your music! Please continue giving us those brilliant poems combined with clear sound. Greetings from Germany!" - Florian, Germany
"Never have I enjoyed nor experienced from music what you were able to do and communicate through your heartfelt expressions. Well done! Congratulations...Each track seemed to take you on a journey ultimately yielding to an experience of its very own. The lyrics expressed through the music combined left me in a place of awe. " - Doug L, underground 1960's FM DJ, Berkeley
"I am now on my second listen [Crossing] and the sound quality is glorious. Your voice sounds close miked? Your voice also sounds similar to Chris Rea's. My wife also mentioned this! It is a wonderful album, chilled and mostly laid back, and your voice, guitars and percussion all sound very natural with classy musicianship." - Jonathan, UK
Essential Recording 
author: Reviewer AcousticSounds.com 
This 5.1/stereo hybrid SACD is an essential recording for anyone interested in contemporary folk music. The recording quality is excellent. The music and lyrics are quite beautiful. And as the big commercial record companies implode all around us, David Elias proves that much of the best contemporary music is coming from private labels today. He also proves that quality recordings can be made inexpensively and that the SACD format just may survive! 
An icon among singer-songwriters of America 
author: Michael J. Downey 
With the release of "Crossing," David Elias has re-affirmed his place as an icon among singer-songwriters of America. For David, it seems truly a crossing of old and new technologies - warm, wooden, acoustic instruments recorded on state-of-the-art Sonoma DSD equipment. Also crossing exciting new tracks (the gritty, gunslinger Dobro of "Morning Light/Western Town," the vivid, honest imagery of"Crossing," and the signature David Elias way of making a yearning, existential paean sound hopeful, as in "One More Savior") while breathing new life into a few of David's classic tunes ("Mend My Mind," "Heaven's Destiny," and "Changing Down"). But the real irony of David Elias' "Crossing" is the friendly way it greets you ears on first listen, and then finds it's way into your heart thereafter. And once that happens, you're a fan for life. Lucky for us, David's prolific songwriting keeps us fed with gems like "Crossing." # Awesome author: Alpha This is the first time I have heard David Elias, but it certainly won't be the last. 
More than Great! 
author: Serious-Music (MIX Review Crew) 
This track [Morning Light/Western Town] is more than great. Full of my taste. The instrumentation and the clear recording are wonderful. But the vocals also in this song so great like the other songs which I have listened. This song sounds full of instruments! My favourite-track. 
Excellent Performance 
author: Mike Kissel 
David delivers again on a fantasic tune [Mend My Mind]. The spaciousness of the mix and the live recording is so perfect and gives you the feeling he's sitting on your porch and singing the late summer afternoon...Just an excellent performance and perfectly written, relaxing song. The mandolin is so smooth and fits so good. 
Hear an Original 
author: GinNger SparklezZz - MIX Review Crew 
The Vocals are great. Fantastic recording quality and EQ! Nice! Nice! Nice! Very professional crisp sound! You have a great voice(and hey, you don't sound like anyone else but you!). :) Always nice to hear an original such as yourself. 
Mind Mending 
author: Phillip E. Hardy 
David is a bona fide folk music talent in the tradition of popular 70's artists like Gordon Lightfoot and Jim Croce. This track [Mend My Mind] is so damn pleasant to hear and I wish I heard more music like this at OMD. The vocals and guitar work are effortless and beautiful and the production is as clean as it gets. The mandolin work on this tune also adds tremendous color and fills in without being overbearing. This is great work by an artist who deserves your attention. 
Top Notch Material 
author: Billy 
This stuff is reminiscent of Jim Croce. It immediately came to my mind as soon as I heard it. The production of this tune [Mend My Mind] is flawless. This is not a genre I would normally choose but it's good for kicking back and if there are more independent artists out there as good as David Elias then I will tune in to this stuff more often. 
What I Need To Hear 
author: Will 
I just wanted you to know that i have been listening to these songs on a regular basis. And it is just absolutely beautiful and moving. The perfect instrumentation for every song just totally gets me. Your voice is lifted to amazing height with this music. And i'm glad because everything you say is what I need to hear. Anyone who hasn't heard this is really missing out. Thank you thank you thank you. 
Something Special 
author: Breel 
His Greatness David Elias provides another masterpiece... as usual. But yet something is different. Is it the melody that hooked me up at the first listening? No, as usual. Is it the words that make me slip into David Elias' world and make me feel like it was mine? No, as usual. Could it be the perfect instrumentation all played with care and without any kind of showing off, doubled up with a charming voice that suggests an owner with loads of life-experience. No, just as usual. Maybe it's that every David Elias song makes you feel like it's kind of different because they're all something special. 
Perfect all the way 
author: M. Frazier 
Everything about this song [Crossing] is simply musical. The epitome of true modern music. A great story, excellent songwriting, musical changes, musicianship, vocals, production. Smooth, heartfelt and stirs images in the minds of the listeners (speaking for myself - and I bet a lot more). This is one of the best tunes I've heard for a long time, anywhere. Super work all around. Very pleased I found this one. 
Poetry and Storytelling 
author: Maria Daines 
'Loneliness must be where friendship and the road meet...' A knock me over piece of writing that says so much more inside, under and over the lines. A quiet place of light, like walking through autumn leaves with the sun laying her golden fingers across the land and as you stroll you hear a song in your head, the solitude of peace. You sing and play a journey here and take us along with you, from your shoulder we can share the experience of being in anothers shoes, a brief gimpse of an artists heart. A professional recording of the highest quality, everything in balance so perfectly. Easing us into a kind of comfort and beauty. Sheer heaven. Thank you. 
From the first note, it's apparent this is an extraordinary recording 
author: Stereophile, March 2006 Issue 
From the first note, it's apparent that this is an extraordinary recording...This is intelligent and melodic pop folk-rock, and Elias's singing is honest and tuneful...Unlike Elias's 2003 SACD 'The Window', all but two tracks on 'Crossing' were recorded at Slipperworld by Charlie Natzke. The result is a warmer, more intimate 5.1 sound that retains all the kick and deep immersion of the earlier disc. Even the two-channel tracks sound great. 
David Elias is Your Songman! 
author: Guy Michetti - Review Crew, Mixposure 
A beautiful pastoral melody with David's soulful intimate vocal is a feast for any music lover. And he writes and sings lyrics that actually mean something. Poetry married to music! It that's what you are looking for then David Elias is your songman! 
Another "Must Have" disc for Super Audio CD fans 
author: HighFidelityReview.com 
In every case, the recording captures the acoustics of the live performance and the direct to DSD approach to the project offers amazing detail, clarity and sonics. If you want to hear an album that really shows what the Super Audio CD format is all about, Crossing is clearly in that category. As with Elias' prior SACD release, I can quite confidently predict this will be another "must have" disc for Super Audio CD fans. 
You MUST buy this 
author: Paul Twa 
I bought David's first DSD/SACD offering 'The Window' on a whim while shopping at a high end audio shop in Singapore. I was pleasantly surprised by the material and the mix. When I heard that he had come out with a new DSD/SACD I purchased it immediately. This CD places you right in the middle of the artists - incredible sound - always relaxing, very intimate. Good singer/songwriters are few and far between - gather a small group of like minded individuals to record some fantastic music and you have created something that is a pleasure to listen to again and again. As long as David Elias releases CD's such as this (and in this format) I will continue to buy them. 
A GREAT CD! 
author: Dick Metcalf, aka Rotcod Zzaj 
A new recording format (DSD), which the liners say is "the highest resolution media available anywhere today", is featured on this great little CD in from David! I was first introduced to David's wonderful acoustic guitar & vocals over at MIXPOSURE (www.mixposure.com ), by Guy Michetti (who is a fantastic player in his own right). Elias' music takes me back nearly 30 years, to an era where the singers were able to reach right out & touch your soul with their lyrics (think James Taylor, maybe). David's voice is a natural for this kind of music, & his lyric-writing skills are top-o'-th'-line. There's a tinge of country & a flash of John Denver, but I'd say his singing & lyrical style reminds me (more) of one of my all-time favorite singers, Bruce Cockburn. Simple messages wrapped in intelligent & meaningful words. If you like this type of music, I'd suggest you keep your ear on Mr. Elias... he's got fame & glory coming soon. Be sure you're there to enjoy it with him... I will be, for sure! This CD gets a MOST HIGHLY RECOMMENDED from my ears! Learn more about David & his music at www.davidelias.com or purchase the CD at http://cdbaby.com/elias6 
You all should buy David Elias'cds! 
author: Sarah Micol 
I met David Elias by chance. His talent and his creativity amazed me. I had to have one of his recordings, then I got "Crossing": while I'm writing this review I'm playing this cd. Believe me: it's something everyone should have! 12 tracks that's a pleasure to play. My favourite track is "One more Saviour", so sweet, sounds like a lullaby for my baby boy. All these tracks are amazing. This album will never get you bored. it will lead you to a beautiful journey and you'll get lost by the perfect harmonies built by an amazing and talented artist, that's David Elias. Highly recommended! 
Doesn't get any better than this. Euphoric! 
author: Tom Huffstutler 
David has hit on all cylinders with this one. May as well be as inviting him and his wonderful band into your living room. Every aspect from composition,personel and end results in the mastering process are as good as these 55 year old ears have heard. I can't wait til the next one. 
A wonderful surprise... 
author: Tony Hartley, The English Lake District 
The songs build up from a gentle beginning to the electric Morning Light / Western Town, the driving rhythm of Heaven's Destiny and the sprightly The Riddle Song. The sound is superb throughout with a surround mix that makes full use of the rear speakers. I bought the disc "blind" not knowing what to expect - I cannot stop playing it! Very highly recommended. 
Great sound just relax and enjoy the music 
author: Marcel Treier 
Perfect recording just sit down relax and enjoy 
 Great acoustic music!
author: Hans Simon Dahle 
I love these David Elias recordings! I just got aquainted with his writings skills and singing style, combined with wonderful and sometimes haunting melodies, packaged in a mesh of fine acoustic instumental playing. Music for the heart and the soul! I also highly recommend his two SACDs - The Window and Crossing - they're a treat! 
Your Way 
author: Farrell 
Very soothing tune and your vocal tone really sets the stage for a relaxing listen. Nice mix with the acoustic bass. The chorus [If I Had My Way] has that infectious sing along appeal. Nice writing! 
Don't Change 
author: Lothar 
Everything fits beautiful together: great acoustic work combined with perfect vocals (Compliments also to Charlie Natzke for his backing-vocals)! Greetings from Germany 
It's Time For A Change... 
author: Guy Michetti 
Man I know that my review of this wonderful song [Changing Down] and performance by David, is not even going to come close to how superb this song is. Ok but I'll try... When you hear those guitars at the beginning.. the way they sound sonically, the way they are being played, the notes they are playing, (can we say brilliant articulation and prhasing.. have you read Pablo Casals book?) the mood that is instantaneously created, you have to know that something amazing is happening. Then when Davic starts to sing with that beautiful and passionate voice that creates images and pictures and feels like a friend like you've never known, starts to sing a simple elegy that can radically change your world and make you feel good at the same time. It is a rare thing when a artist of David Elias' caliber comes your way. He is an artist a voice that needs to be heard. The change is coming... The fact that David isn't on the cover of every musical trade journal( yet that is) is indicative to me of an industry that has lost its soul with no direction home or anywhere else. The change is coming... There will be a new morning for music someday, and one of the bright stars on that horizon is David Elias and his music. I was right, I haven't even come close to writing a good review. Just listen to the music. Listen. Listen.. listen...The change is coming... 
One of the most beautiful songs I ever heard... 
author: eslider 
This [Vision of Her] is one of the most beautiful songs I have ever heard,the guitars and vocals are wonderful in every way, could not be performed any better, knocked me OUT! # It Doesn't Get Any Better Than This... author: Guy Michetti - MIX Review Crew Simply a beautiful song [One More Savior]. A elegant elegy of introspection! Folks, it does not get any better than this. David has an unlimited supply of muse, and this is one more beautiful tune in what is starting to become a considerable catalog of some of the best independent music anywhere. Yes you can quote me!! 
New Benchmark 
author: LEXZ 
This [song Changing Down] will become the new benchmark for all other acoustic songs posted at Mixposure. Like "The Riddle Song," it is perfectly played, sung, recorded, and mixed. Superb effort. 
Simply Beautiful 
author: solipsism 
for those of you who haven't heard David Elias, i can assure you who he is in my opinion one of the best songwriters working today....thoughtful beautiful lyrics meshed with the most beautiful acoustic guitars. soft, gentle and warm this song has everything and more that you'd look for in this genre...it's just about perfect. His vocal performance is stunning and again the soft almost whispering style is perfect for the genre. simply beautiful 
Just Beautiful! 
author: Bubba Blues 
David Elias is the total package folks. Lyrical genius, beautiful acoustic work, tight rhythm, and great vocals all done flawlessly. This song [Vision of Her] is just another example of all these things. 
A Reverie... 
author: Maria Daines 
This song [Vision of Her] is so beautiful, it is like the music is filled with sunshine.... Your guitar shades the memories in your voice as it follows you through this tale of plaintive honest human feeling.... Glorious, gentle music that makes the world seem kinder somehow. You are a master craftsman at work bringing your stories and music to life. A class of your own. Thank you. 
Beautiful... 
author: Melo 
soft as butter, sweet as wild honey. the guitars chime together as one, with the bass pulliing down a kinetic, smoothly propellant groove. this was the first track of david's i heard [take me down the road], and i beetled right over to itunes and had my songwriting bar tidily lifted, way up there. this is homespun, heartfelt folk music at its finest: timeless, elegantly simple, and as familiar as the inside of your favourite backpack. a giant deja-vu, a clear draught from the well. we who love this genre have been gifted in this very fine, sensitive artist. i encourage all to go deeper into this man's work; there are magic moments galore, and the accompanying musicians are worthy of the delicate challenge offered them. 
AMAZING! 
author: Brocklev87 
Excellent guitar work [on Take Me Down The Road]. I really like this song, it has an awesome feel to it, and the mix is perfect. sounds well produced. I especially like the harmonies played in the little bridge thing. steady bass line that carries the song. I like it a lot, and I don't really have much to say to criticize it. Lyrics are great. your vocals fit the style perfectly. this one is being added to my radio station, excellent work! :) 
Nice & Fun, Nice & Fun, Nice & Fun! 
author: Doc Quinn 
What a cool song [The Riddle Song], I love it! The guitar work here is great to say the least. Sounds like a fun performance and fun means a lot in this business. This lil' song/jam made me pick up my guitar and play some with ya'. Keep um' comin' like this man. We can use a lot of this now days. Fun. Fun, Fun! This is great medicine man. All 10's from this Bluesman! ~ Doc 
Stand Up and do a Dance! 
author: Stephen Copek 
very well done! made me want to stand up and dance. Love the upbeat feel, and love the instrumentals. you have a killer voice. I see a purchase in the near future... keep it up! 
Oh So Nice! 
author: Epiphany 
As I listen, I'm tapping my toes and I have a smile on my face! Really nice performance and delivery on this one. Great Guitar playing! Nice harmony! Happy fun song [The Riddle Song]. A-1 all the way! 
So Easy... 
author: Loren 
the guitar playing is beautiful. nice harmonies. you make it sound so easy. 
The Riddle Song got me in a full nelson... 
author: LEXZ 
Guy said there was this "newcomer" to Mixposure that we should all check out - IMMEDIATELY. Now I see why he wanted us to rush over. This is absolutely impeccably recorded fine acoustic music. Great guitar work and masterfully delivered vocals - no riddle why this song plays so well on my mind. 
Nicely Done! 
author: Edrurv 
Great live performance. The guitar work is clean and very cool. Great enthusiasm in the vocal selling the lyrics all the way. Rock solid steady on the tempo [The Riddle Song] and just plain good. 
What Can I Say... 
author: DiCarlo 
WHAT CAN I SAY, EXCEPT........ ANOTHER EXCELLENT SONG!!!!!! [ Transcendental Deprivation Part II + Straw Dream] You guys are soooo tight. Great guitars and bass. Nice vocals and vocal harmonies and excellent lyrics as well. All recorded beautifully. What can I say? Great work. 
Masterful 
author: Valkir 
This is a breath of fresh air...I can't believe this is live...this sounds perfect...such a joy to listen to someone that has pretty much mastered his craft and is completely comfortable with his instrument in every situation..where the instrument is an extension of himself...this is a masterful performance by all 3 of you gentlemen...I tip my hat to you all. 4X Yes, MIX PIX 
Two For The Price Of One 
author: mbridge 
This [Transcendental Deprivation Part II + Straw Dream] is a very unconventional song, mixing a pure instrumental piece on the front end and then finishing it off with connected by different song with instrumentals complimented by voice. At 9:18 this is a long song, but fear not, it will leaving you wanting another 9:18. The front part of the song reminds me of early colonial music. The musicianship is remarkable. Beautiful finger picked harmonies weave between guitars and bass making you just want to kick back with a glass of wine and sit in front of a fire and reflect. If this were purely instrumental I would be satisfied but wait...there's more. The backend of the song slows down but continues with beautiful guitar picking but adds lead and backup vocals that add to the reflective/contemplative mood set by the guitar playing with their soft tones and harmonies. What a warming treat on this cold Tuesday morning in Boston. 
loved it 
author: Lloyd Towne 
came thru the US Post in fine fettle. have listened to it several times already. 
Not all guitar is wailing, distorted shred lines! 
author: Alan Wagner, Kelowna, BC 
I am a guitar instructor in Kelowna, BC Canada and I am trying to teach my students that not all guitar is wailing, distorted shred lines. That you can take an acoustic, put away your pick, and make some music that is more "musical" than most of what you hear on radio, MTV etc...So I was searching Google for acoustic guitar music and eventually hit your webcast. I clicked to have a quick listen and sat through it in its entirety and enjoyed every minute of it. Thanks, Alan Wagner 
excellent! 
author: andyman 
David is always the best!